Texas Securities & Investment Fraud Lawyer & Trial Consultant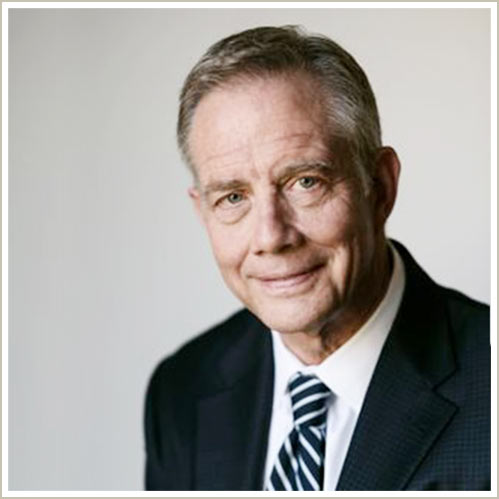 Attorney Brady Sparks is a veteran trial lawyer who has tried nearly 300 cases to verdict. He has successfully represented clients in securities and investment fraud matters at all Texas court levels (including the Texas Supreme Court), and before the United States Supreme Court. He has also mediated more than 500 cases over the course of more than four decades of practicing law.
Brady represents clients who have been victimized in securities and investment fraud cases (including wrongful actions committed by brokers). He also is a widely-recognized trial consultant to attorneys in cases with significant outcomes at stake.
Brady is a great lawyer. One of a very few lawyers who knows the courtroom backwards and forwards, has great technical skills, but also knows how to get the results you want by negotiation, personal connection, and mediation. I did 3,000 meditations a lawyer in Dallas, and in the process worked with more than 6,000 lawyers over a 17 year period. Brady is the guy I hired to handle my personal business when I needed help.
Only two times in my entire professional business career have I ever really needed the talents of a truly professional attorney . . . those two times, over 20 years apart, I turned to Brady Sparks; and he achieved "TERRIFIC" results!
I worked with Brady in 2003 on a complex civil engineering matter related to the design and construction of a water pipeline in San Juan, Puerto Rico. Brady has the ability and intellect necessary to handle complex construction cases. He also really understands what happens in the courtroom, and he has keen insights regarding people. Brady is an excellent design, engineering, and construction defense lawyer.
We referred a significant federal criminal case to Brady and also worked with him on a business litigation matter in which we represented separate clients. In each case, he performed a legal miracle.
Brady, you were our Sammy Sosa.
At a time when I really needed help, Brady Sparks came to the rescue.
My former husband walked out after my double-mastectomy, hired a big-name lawyer, hid the assets and moved out of town. Without being unprofessional in any way, Brady came in, took my husband's deposition, forced him and his attorney to be reasonable, and won a very favorable settlement. Brady was truly an answer to prayer, and he will always be my lawyer.
Highly experienced and adept Dallas-based trial attorney
Mr. Sparks is a stand up trial lawyer — a solo practitioner with over four decades of experience picking juries and trying jury trials.  As a former prosecutor, he tried 300 jury trials to a verdict in the first five and one-half years of practice — about one a week, or 50 a year.  He has mediated 500 cases, argued a case successfully in the U. S. Supreme Court and practiced from New York to California and Alaska to Puerto Rico.
Mr. Sparks's goal a is to develop lawyers' confidence and abilities to pursue solo trial practice, small firm trial practice, and also to enhance big firm trial expertise, whose lawyers rarely get the depth of experience he has been fortunate to obtain.  He enjoys mentoring and believes in doing all he can to help other lawyers become more effective at a time when jury and bench trials are becoming a thing of the past — too expensive, too long, too technical, too complicated.  These aren't always the daunting obstacles they appear to be.  He knows from first-hand experience that standing up to meet these challenges is greatly rewarding, and that doing so provides great benefits to clients as well as counsel — even if the client never sees the inside of a courtroom.
Let's face it — four decades of trial experience is hard to replicate.   Even so, Mr. Sparks has the credentials to bear out his experience.  Starting out at one of the most prolific D.A.'s offices in the country, he became a Chief Felony Prosecutor, overseeing a district court's trial schedule, trying a case to a verdict at least weekly, for almost six years — murders, rapes, armed robbery and the like — mostly First Degree Felonies.  In 1979 he left to begin a solo trial practice involving state and federal criminal defense, insurance defense, personal injury (both sides of the docket), family law and commercial cases.  He was Board Certified in civil trials in 1994 by the Texas Board of Legal Specialization, has been "AV"– Preeminent rated (Martindale) for over 35 years, is a perennial Super Lawyer, Top Dallas Attorney, "Top 100" Trial Attorney, Top Attorneys in Texas.
Mr. Sparks' primary focus, outside of mentoring and assisting other lawyers, is in commercial litigation and securities fraud. Many of his individual clients are defrauded private investors.  He recently won a $2.4 million securities fraud judgment in the Texas Supreme Court after a multi-court state and federal dogfight that lasted just under a decade.  In 2010, he won the reversal of a federal court's vacatur (reversal) of an arbitration award for an individual in the U.S. Fifth Circuit.  His practice includes corporations, partnerships, trusts and other entities.  He also routinely handles appeals.  In 1988, he won his his first federal case, first civil securities case, and first appeal — by taking it all the way up to  the U.S. Supreme Court, over a period of six years, winning it 7-1 (during Kennedy's confirmation year), reversing both the Fifth Circuit and a highly respected trial judge, Federal District Judge A. Joe Fish, former Chief Judge of the Northern District of Texas.  That case, Pinter v. Dahl, is a landmark decision in securities law.
Mr. Sparks worked as an intern during law school in the U. S. Securities & Exchange Commission. He loves business cases, securities cases, and just about any other type of hard fought legal battle.  His greatest passion, however, is for trial work — case evaluation and pre-trial strategy, discovery, pleadings, jury selection, cross-examination, and negotiations before and after trial, including mediation and arbitration, harking back to those years when his office was literally a courtroom. But he also loves to negotiate and settle cases, formally, if necessary, through mediation and arbitration.
A longtime member of PIABA (Public Investors' Arbitration Bar Association), Sparks frequently represents defrauded investors in various venues — court, arbitration, mediation, and  state and federal appeals.  For several years he has served on the PIABA Amicus Curiae committee, assisting in writing and filing briefs filed in state and federal investors' claims.

100 crescent court, 7th floor,
Dallas, TX 75201
Phone : + 1 (214) 986-5505
Email:
Brady@SPARKSLAW.COM